Old Strathcona Revitalization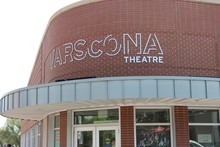 Beam Craft is proud to have been part of several restoration projects in the Old Strathcona in the past few years. Our team has become known for its ability to handle complex renovations on sites with limited accessibility. 
Varscona Theatre 
Beam Craft was an integral part of the PCL sub trade team on this major renovation, handling the supply and install of lightwood framing components.  We also provided assistance to the mass-timber supplier, Structure Craft, with the installation of the glulam post-and-beam frame, as well as, the nail-laminated timber (NLT) panels.