Mass Timber Projects on the go for 2021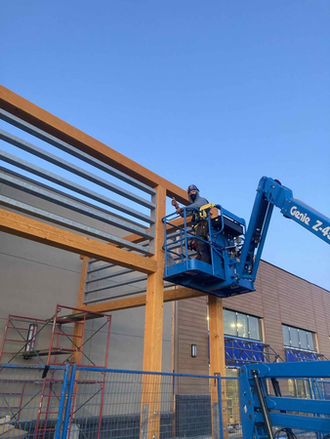 2021 is an exciting year for Beam Craft and its team as we continue to build unique and diverse mass timber and heavy timber projects within Alberta, British Columbia and Saskatchewan.  
As these projects evolve, we will keep you posted on their progress with photos. 
Below is a sampling of Beam Craft jobs booked for 2021:  
Quesnel School (Jen-Col)
Sobey's Legacy (Fillmore)
Alex Janvier bleacher stairs (Delnor)
Strathern One (Post Mark)
Prince George pool (Chandos)
Red Crow Community College (Clark Builders)
Mackenzie Fire Hall (Southwest Design)
Peepeekisis Cree Nation Community Centre (CCR Construction)
We invite you to reach out to us with bid invites or negotiated/collaborative contracts.