Kehewin Cree Nation School - Mass Timber Project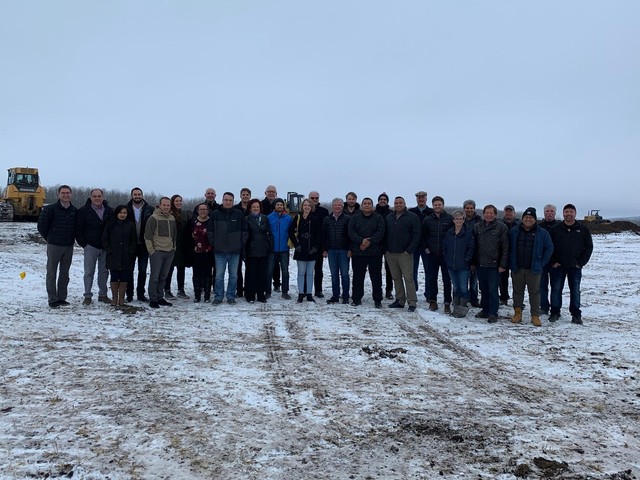 Our team was recently selected to assemble another major mass timber project in Western Canada. Construction has started on the Kehewin Cree Nation School, just south of Bonnyville, Alberta. Manasc Isaac Architects have designed this school to be predominantly constructed with a glulaminated post and beam frame and GLT roof deck.
Jason, Eryl, and Brett travelled to Kehewin on November 20 to take part in a preconstruction trade meeting led by the Manasc Isaac team.  It was a productive time with good breakout sessions to work through respective scopes and details.  More importantly, however, was the unique opportunity to meet the clients face to face, share a meal together and gain understanding into the heart and soul of the project. We appreciate the invitation to work closely with passionate individuals who have clear vision for the future of their community. Being selected as part of the GenMec ACL trade team on this mass timber building is an honour.